1000 DEATHS: SORTIE 2 CONCEPTUAL SKETCH
---
(In Chapter 134 of Moby Dick, Captain Ahab says to his first mate Starbuck...)

(You are looking at...)
1000 Deaths: Sortie 2 Conceptual Sketch
Keywords: Rafts and Canoes; Knots, Macramé, Rigging, Bondage; Collapse, Maelstrom...
(The whole conceit loosed and based upon...)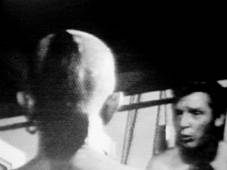 Queequeg waiting to die. Still from John Huston's Moby Dick (1956).
"He called one to him in the grey morning watch, when the day was just breaking, and taking his hand, said that while in Nantucket he had chanced to see certain little canoes of dark wood, like the rich war-wood of his native isle; and upon inquiry, he had learned that all whalemen that died in Nantucket, were laid in those same dark canoes, and that the fancy of being so laid had much pleased him; for it was not unlike the custom of his own race, who, after embalming a dead warrior, stretched him out in his canoe, and so left him to be floated away to the starry archipelagoes; for not only do they believe that the stars are isles, but that far beyond all visible horizons, their own mild uncontinented seas, interflow with the blue heavens; and so form the white breakers of the milky way. He added, that he shuddered at the thought of being buried in his hammock, according to the usual sea custom, tossed like something vile to the death-devouring sharks. No: he desired a canoe like those of Nantucket, all the more congenial to him, being a whaleman, that like a whale-boat these coffin-canoes were without a keel; that that but involved uncertain steering, and much lee-way down the dim ages."
(Herman Melville, Moby Dick)
(And sundry images and thoughts gathered from elsewhere... One very important one being this aphorism by Jalal Toufic...)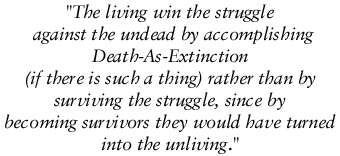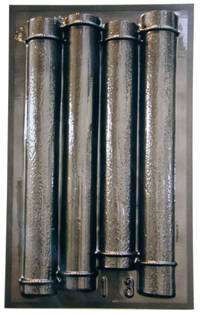 Paul Perry, Raft, 1988. Painted vacuum formed plastic. 130 cm. x 80 cm. x 14 cm.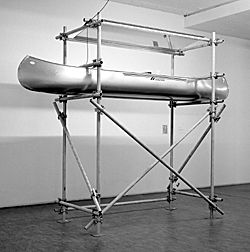 Paul Perry, Good and Evil on the Long Voyage, 1997. Hybridoma cell culture, bioreactor, aluminum canoe, mirror, scaffolding. Variable size.

Deck level on the 'Raft of Medusa'. (Detail of Géricault's painting)
Knots, Macramé, Rigging, Bondage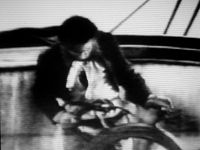 Still from Murnau's Nosferatu Ein Symphonie des Grauens (1922).
From the log of the 'DEMETER' -- 4 August, 18__:
"But I am captain, and I must not leave my ship. But I shall baffle this fiend or monster, for I shall tie my hands to the wheel when my strength begins to fail, and along with them I shall tie that which He -- It! -- dare not touch; and then, come good wind or foul, I shall save my soul, and my honor as a captain."
(Bram Stoker, Dracula)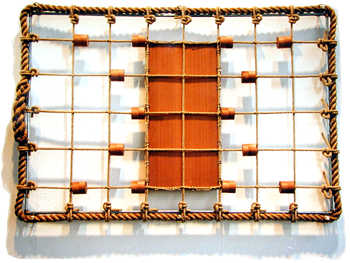 Paul Perry, Hell & High Water, 1988. Manila and hemp rope, redwood, brass and galvanized steel. 124 cm. x 176 cm. x 14 cm.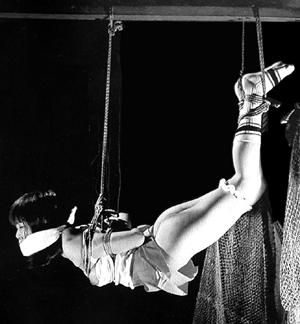 An example of bondage.
---
ALAMUT.COM is artist owned and operated.
feedback@alamut.com
Page created: 2/12/01
Last modified: 3/12/01